On Sale from 10 May for Friends & 12 May for General Public.
----
Sam Mendes ('American Beauty', Skyfall') returns with an all-star WWI film, accomplished with long takes and elaborately choreographed moving camera shots to give the effect of one continuous take.
At the height of the First World War, two young British soldiers, Schofield (George MacKay) and Blake (Dean-Charles Chapman) are given a seemingly impossible mission. In a race against time, they must cross enemy territory and deliver a message which will warn of an ambush during one of the skirmishes soon after the German retreat to the Hindenburg Line during Operation Alberich.

The mission will stop a deadly attack on a British battalion of 1,600 men - Blake's own brother among them. The film is based in part on an account told to Mendes by his paternal grandfather, Alfred Mendes. Cast includes Benedict Cumberbatch, Mark Strong, Richard Madden and Colin Firth.

Look out for our Talk in the Auditorium - MENDES' MOVIES - which will be on Sat 12 Jun 10:30.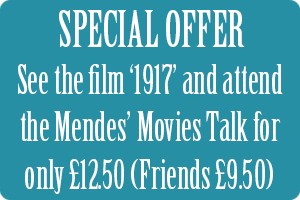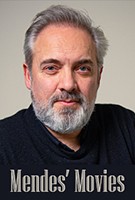 Click to Book